8 lane expressway to prosperity from Nagpur to Mumbai...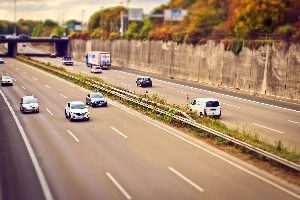 This 706 Kms expressway to be constructed will bring prosperity
04-Nov-2016 :
It will boost agro-based industries, attract globally competitive manufacturing units to Vidarbha & Marathwada and place Maharashtra ahead of other states by atleast 20 years says Devendra Fadnavis, CM.
It will have 23 townships alongside, navigate through 354 villages, and span 10 districts.
Farmers will get 1/4th their surrendered land as developed land at Krushi Samruddhi Kendra or an interchange node nearby. MSRDC will pay between 20,000- 40,000 per acre per year to the farmer for 10 years.
This 46,000 crore project will be completed by Oct 2019
27-Aug-2016:
This project will create a State of the art road connectivity says CM Devendra Fadnavis.
It would reduce travel time between Nagpur to Mumbai from 18 hours to 8 hours. It will give ample focus to development of agro-processing nodes. It would be carried out in Land-Pooling model with a percentage of developed land to be given back to the farmers whose lands are required for the project.
This 6 lane super communication highway would connect the entire breadth of Maharashtra. It would have Trauma-Centres, electronic toll points, CCTV cameras, service roads, etc.
Farmers can take produce to port in 8 hrs from Nagpur to Mumbai

18-Mar-2016 :
Nagpur-Mumbai super-expressway to be ready by Dec 2020.
"This road will pave the way for development of Vidarbha and Marathwada. It will be possible for farm produce to reach Mumbai from Nagpur in eight hours.
This will immensely benefit the farmers of the two backward regions," says CM.