Views on industrial potential in Nagpur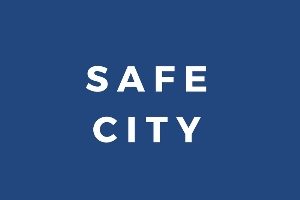 Situated in safe zone
Nagpur is a city safe from possibilties of natural disasters. It falls under the safest earthquake zone II, lies outside flood related zones, there are no active volcanic zones, it is more than 1000 kms away from nearest sea coast with no risk of Hurricanes and Tsunamis.
Strategic location
It has a strategic location, situated at cross-roads of India's North-South and East-West routes by road, rail and air, has all-weather international airport. Over 7000 trucks, 120- 140 passenger trains and about 80-100 freight trains cross Nagpur every day.
Clean & green
It is a clean & green city providing quality life at reasonable costs, cosmopolitan culture, excellent education, quality healthcare, good law and order situation and excellent civic infrastructure.
Major Industries
Major industries in Vidarbha are Power, Synthetic Yarn, Cement, Steel, Engineering, Agro & Food Processing.
Vidarbha has 48.7% of the installed thermal power generation of Maharashtra due to availability of Coal. It has 80% of the mineral wealth of Maharashtra and is rich in Coal, Limestone, Manganese and Iron ore.
Solar power generation has excellent scope here due to ample sunlight availability through the year and availability of land at low costs.
Economic activity
Butibori Industrial area is situated 15 kms from the Airport is the largest in Asia in terms of area. It is a large trading center for a number of commodities and services.
Infrastructure
For smooth intra-city commute Metro Rail construction has begun which is scheduled to be operational in 2018.
Important head quarters located in Nagpur are:
Central Institute of Cotton Research (CICR)

Explosives Department

Geological Survey of India

Indian Bureau of Mines

Intellectual Property Training Inst

Indian Meterological Department

Jawaharlal Nehru National

Alumunium Research & Development Centre

Manganese Ore India Ltd

Mineral Exploration Corporation Ltd

National Academy of Direct Taxes

National Academy of Defense Production

National Environmental Engineering Institute

National Fire Service Institute

National Research Centre for Citrus

National Bureau of Soil Survey and Land use Planning

Reserve Bank of India (Gold Reserves)

Western Coalfields Ltd