India's largest greenfield aerospace park to come up at Nagpur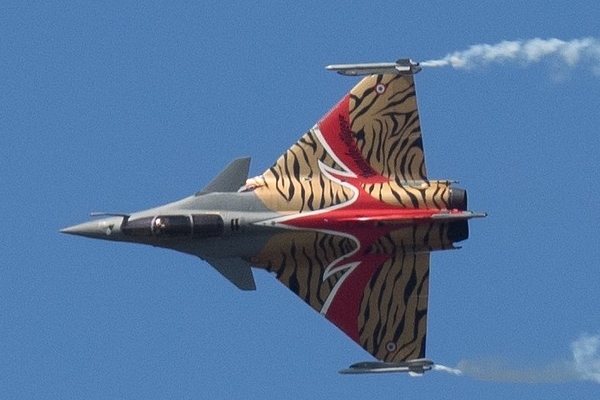 Dassault Reliance production by Q1 2018
28-Oct-2017
DRAL (51: 49 JV between Reliance Aerostructure & Dassault Aviation) will make several components connected to purchase of Rafale aircraft from France.
It will have assembly lines & manufacturing facilities for fixed wing aircraft. It will also make components for Falcon 2000 civil jets of Dassault and become part of it's global supply chain. 
With these steps, there is possibility of final assembly of Falcon & Rafale aircrafts.
DRAL will skill workers in aviation assembly and integration.
Over 200 MSMEs will get to manufacture components for DRAL which will go into Rafale & Falcon. Phase I will be fully operational by Q3 2018.
Reliance Aerostructures receives govt approval
11-Jul-2017
Reliance Aerostructures has received government approval to invest ₹ 6,500 crores (approx $1 billion) at MIHAN SEZ, Nagpur.
Dassault which had won order worth ₹60,000 crores (about $9 billion) to supply Rafale fighter aircrafts to India needs to make part of it in India (50% offset clause).
Dassault Reliance Aerospace, a JV, is to be located here to execute ₹ 30,000 crore worth work out of the said contract.
Due to several Ordinance Factories being located near Nagpur, the city is expected to become the preferred location by several global defense manufacturing companies.
There is availability of land, manpower and good infrastructure in the region.
Dassault & Reliance JV
03-Oct-2016 :
The venture at MIHAN in Nagpur to begin work in next couple of months and production intended within 12 months.
Dassault Avaiation of France has entered into a partnership with Reliance group. This contact worth about Rs 30,000 crores is said to be the largest offset contract to be executed by any defense company in India.
This JV will make engines, aerostructures and electronics. It is likely to partner with over 100 MSMEs for contracting & outsourcing.
Nagpur is the location of choice for several global companies due to availability of land & infrastructure and as some Ordinance factories are located within 200 kms of Nagpur.
Reliance Aerospace takes 289 acres in MIHAN
2015:
Reliance Aerospace Park has taken 289 acres and proposes to invest INR 6500 crore (US$ 1 Billion) in Defense manufacturing.