Aircraft, defense, OEM manufacturing opportunities at Nagpur
Nagpur will become an important Defense Hub by 2030 

 The Indian Aerospace & Defense sector offers huge opportunities for private companies across the supply chain. These sectors are at the center of the 'Make in India' campaign of the Government says Air Vice Marshal, AVSM, VSM (Retd) and Independent Director at Hindustan Aeronautics Ltd and Vice President Persistent Systems Mr Dattatray Pande.
Presently about 30% defence requirement comes from indigenous companies and 70% is being imported. Key investments are being planned in the City.
SMEs should take advantage of Government's new procurement policy 2013, the tendering process has been changed to accommodate SMEs. He was speaking at Global Nagpur Summit 2015.
Defense manufacturing opportunities
India is one of the world's largest importers of defense equipment.
There are Ordinance Factories in Nagpur and Bhandara, there are large private companies like Solar Industries and new projects like Reliance Aerospace Park are coming up in Nagpur.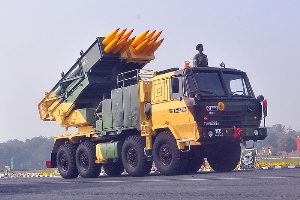 Opportunities
To reduce dependence on imports, the Government has opened defense sector to the private investment to manufacture the items in India and even made it compulsary for a certain % of material to be sourced from SMEs. There is potential for manufacture & supply of several items to such government & private companies.
International Cargo hubbing potential
Nagpur has a strategic place on Indian & International aviation routes for cargo hubbing. Over 200 domestic and 300 international flights fly over Nagpur everyday. Nagpur is the centre of India and also central location between South Africa and North East Asia, Russia and South East Asia, Europe and South East Asia, Europe and Australia.

It is a suitable location for international air cargo hubbing. On the domestic front Nagpur has the best location in India from the point of view of sustaining domestic hubbing and can act as a hub for all North, South, East, West traffic in India.